OCCUPY FIRST PLACE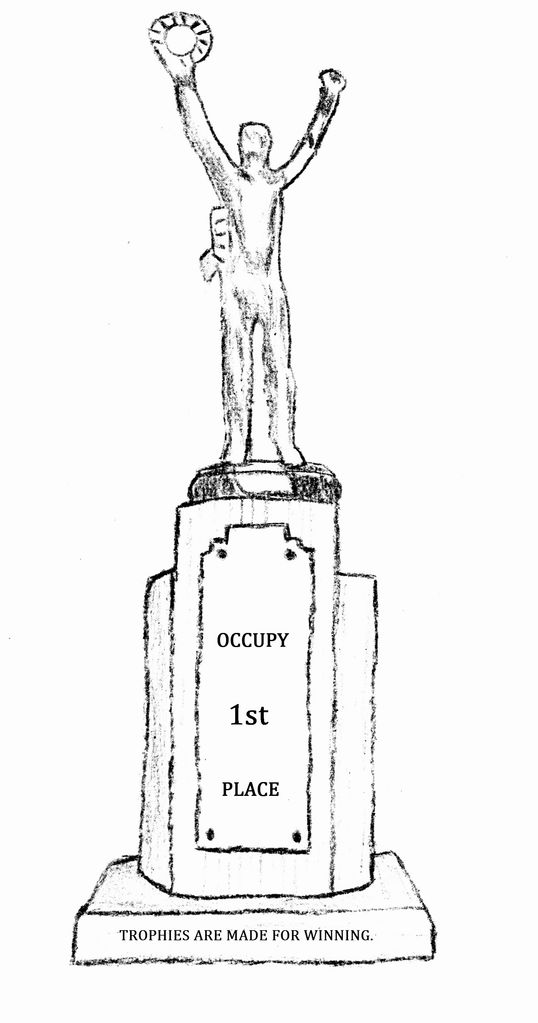 This is not a protest movement, like some other 'occupy' movements are.
This is about a different kind of revolution...
There is no sitting down here.
There is absolutely no whining about being disenfranchised over not getting a chance.
When you lace up your shoes,
just like everyone else does,
you get your opportunity.

This is about RISING TO THE OCCASION.

This is about doing what it takes to CLIMB THE PODIUM!
So, let me help you Occupy First Place,
for as little as 99 cents...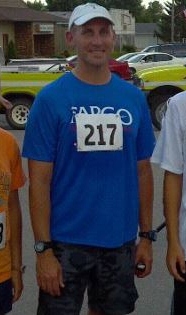 Greetings. I'm Coach Rick Karboviak.
I'm a coach who is pretty tired & fed up with the way things are viewed lately in the world of sports.
In today's world, trophies are almost viewed as something bad to obtain.
Our society is now literally handing out trophies just for the sake of it.
Whether you earned 1st place or not, the trophies sometimes are the same size.
Something's not right with that.
It is time that trophies become something worth obtaining once again.
A trophy needs to have true meaning.
It is why schools have trophy cases:
Trophies are a symbol of pride & excellence that speaks beyond the shelf it sits on.
Every trophy tells a story.
A story of success.
A story of a team or individual that Occupies The Moment,
and does what it takes to Climb The Podium in the end.
Occupy First Place is a resource to help you do just that:
Occupy 1st, or at least help you get closer to it.
Plus, it doesn't have to break your bank either.
All you need is a Kindle, a Kindle reader, or use the handy Kindle reader app for your computer, & you will have access to quality programs, insight, & workouts to help you on your journey.
You arrived at this site for just a moment of time.
Occupy The Moment & find the guide that's right for you to help you Occupy 1st!
---
These Occupy First Place guides are short, brief,
& to the point, so you can
LACE 'EM UP & GO!
---
---
Want even more quick-reading guides for your Kindle?
Go directly to Coach Rick's Amazon Page for a brief overview of all his 15+ guides!
Click here for all of Coach Rick's Kindle Guides!
---
Get the HOTTEST Selling Kindle Guide from OFP since its Spring 2013 Release!

(Top 100 in sales for the Training category on Kindle!)

"Just Swing It!"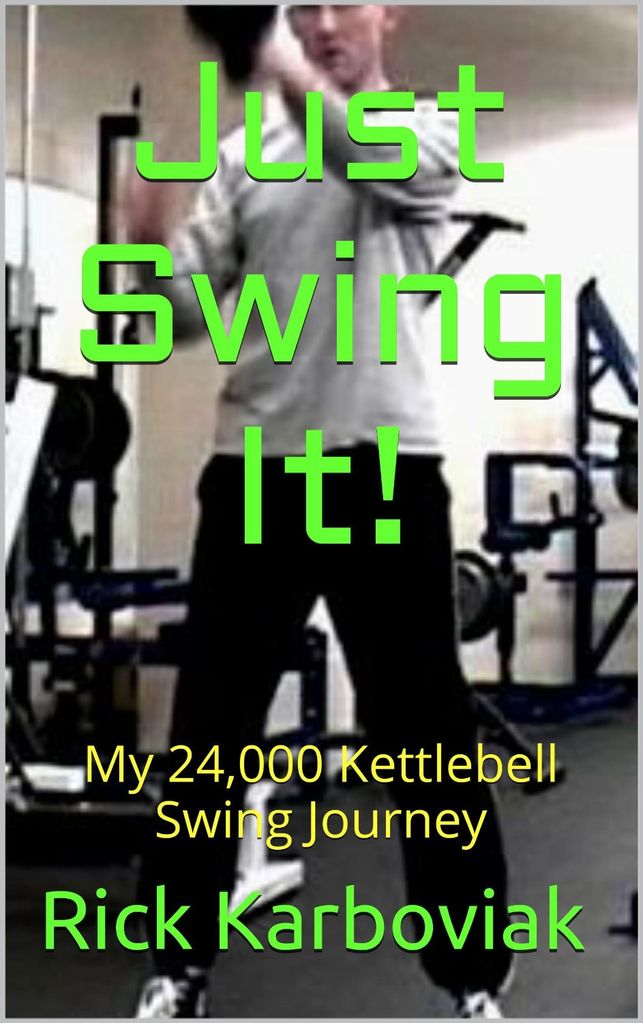 "Just Swing It!" is Coach Rick's personal, 2-month journey of getting in 24,000 Kettlebell Swings over the course of that time.
What started out as a 10,000 Swing Challenge in January led to 8 pounds being lost.
Coach Rick decided to amp-up the results further and aim for even more Swings past 10,000: aiming for 24,000 within 2 month's time!
The results proved to be positive: 18 pounds lost overall, plus a 'bounce' put back into his running, after laying off some time due to a foot and nerve injury for months before the Challenge. No big changes to his diet, other than cutting out some junk and reducing some portions...so no magical powders or potions added to the mix.
Just good old-fashioned dedication and love for the simple Kettlebell Swing!
You can now get his day-by-day entries of his workouts he did to attain such a goal and the results along with it, for such a unique physical challenge.
Check out this guide here for only 99 cents!
---
THE #1 SELLING KINDLE GUIDE FROM OFP:
"Just The Workouts"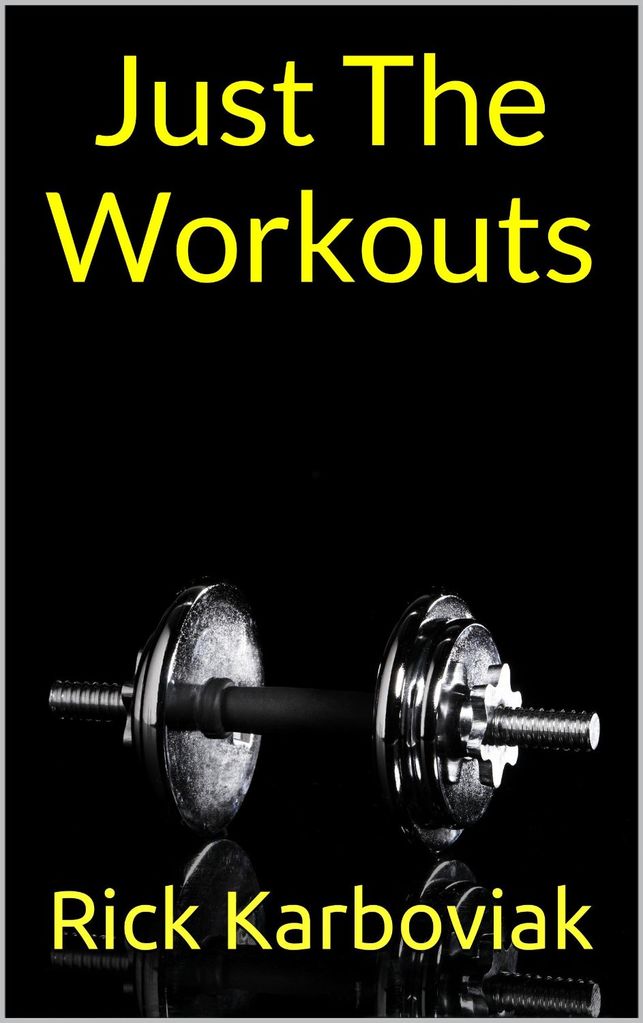 What do you get when you take the basics of some of my other ebooks from my other ebook packages, take out all the photo's, & lean it out a bit?
You get

"Just the Workouts"

!

In

"Just The Workouts"

, instead of a bunch of photo's to go along with a lot of common exercises you may already know how to do, you'll get the bottom-line basics of the top-notch programs to go with those exercises.

I deliver this all to you, with slimmed down versions of my unique "KettleBolics" power training ebook for athletes, and from "Indestructible!", the famous "Program That Never Left The Weight Room" that has been stuck in the corners of weight rooms & gyms for years...because it still keeps on working for thousands of athletes!
Remember that one program, stapled together loosely, sitting by the bench or squat rack... the one that people were always picking up & seeing what was next to do based on their 1 rep max?
Indestructible! is THAT program.
Revisit that program once again and relive some of the fun you had in aiming for a new 1 rep max...or experience something totally new if its the first time you'll see it!
Combine it with KettleBolics, and you will have one killer combination for STRENGTH & POWER!

Download this in less than 1 Minute, straight to you on your Kindle!

Available for only 99 cents!
---
Grab the Sequel Companion Guide to "Just The Workouts",


"Just The Chart",

right here!



JTC

is a 'Tap & Go' guide, where you can:
1. Tap on your maximum weight in the Table of Contents
2. Get taken directly to the exact sets, reps, and weights needed for each phase
3. Put the weights down on your log book, and GO WORK OUT!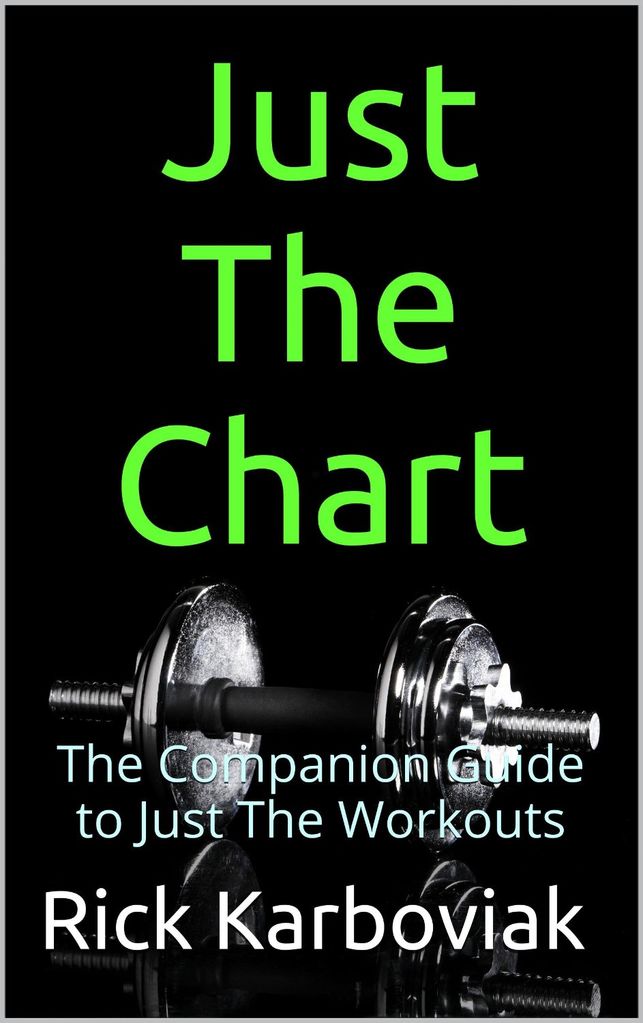 Grab your copy here:
Get "Just The Chart" today!
---
Occupy Rats Alley:
Join the hundreds who have visited the Rats Alley Barbell Club site
and started doing the workouts suggested in this guide:
The Rats Alley Barbell Club Manual!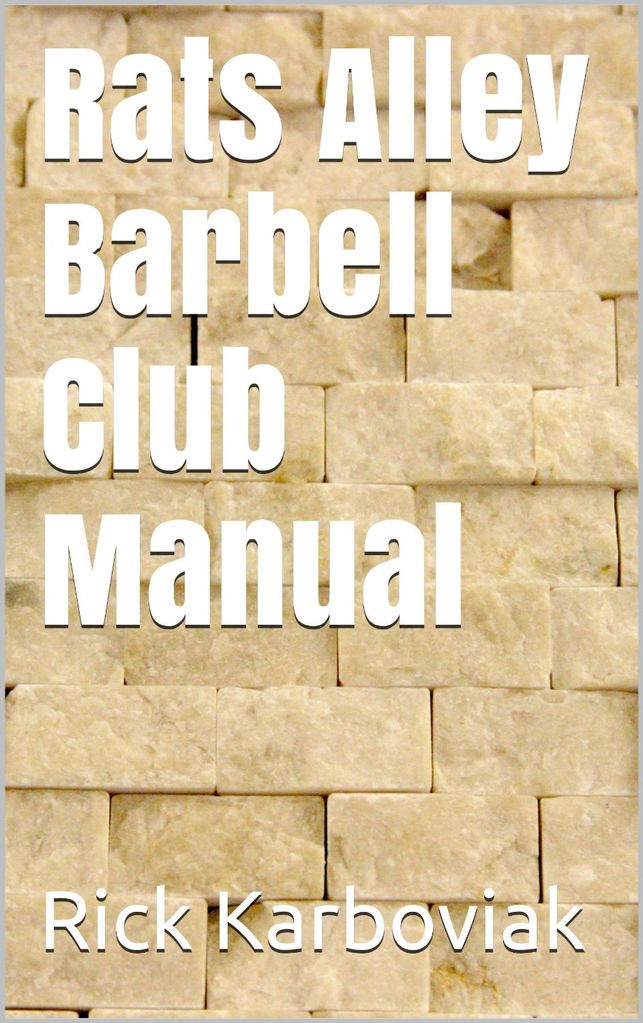 The RABC Manual is a guide created as a 'spin-off' of Just The Workouts, and can also be used with "Just The Chart" for finding sets/reps based on your max.
Its the format you follow along with at the blog at
RatsAlleyBarbellClub.com
for daily workouts (now with FitRanX daily bodyweight circuits and more), plus a lot of other training insight, from running, cycling, and more rants from Rick himself.
Check out the guide right here!
---
"PLAY ALL DAY"
Winning Mindset Strategies For Coaches & Athletes!

This is Coach Rick's quick-reference guide for the strategies you need for success in sports, for both coaches & athletes.

Taken from his notes & collections from a Sport Psychology class, coupled with his thoughts & experiences as coach thus far, "Play All Day" is about getting athletes to the right 'winning mindset'!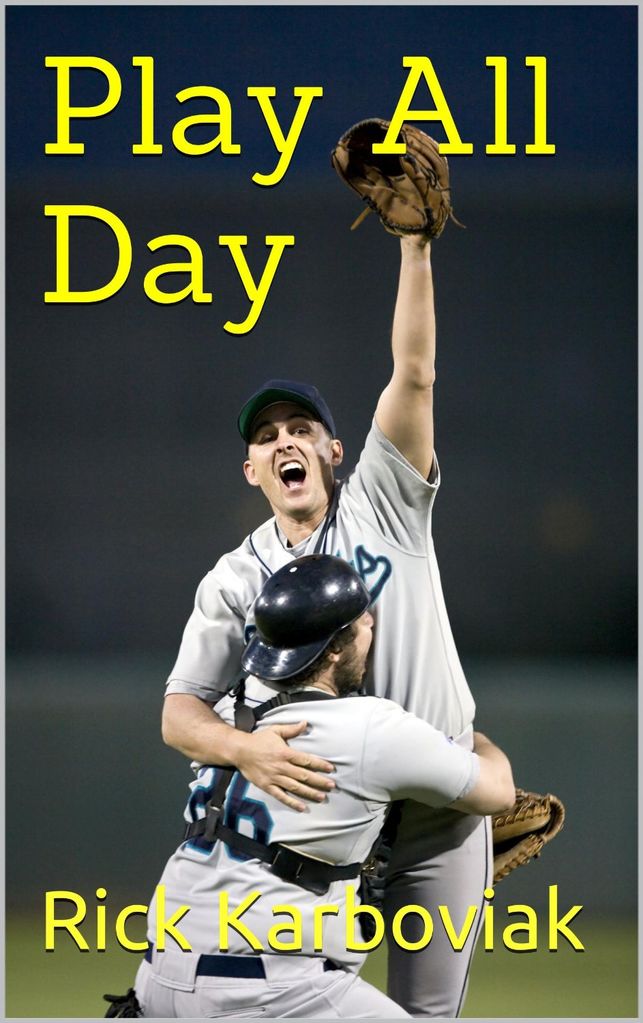 Order "Play All Day" for your Kindle NOW!
---